Image: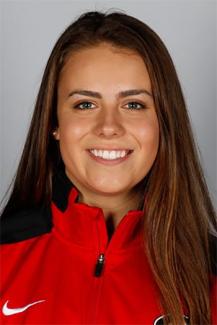 Olivia Anderson, a sophmore Genetics Major, is one of the University of Georgia Student-Athletes who were named to the 2018-19 Southeastern Conference (SEC) Academic Honor Roll.
 
The winter honor roll considers grades from the 2018 spring, summer and fall terms. Student-athletes from both basketball teams, the men's and women's swimming and diving teams, as well as the equestrian and gymnastics squads, are considered for the honor roll.  
 
Any student-athlete who participates in a Southeastern Conference championship sport, has a grade point average of 3.00 or higher, and has completed a minimum 24 semester hours, is eligible for nomination.