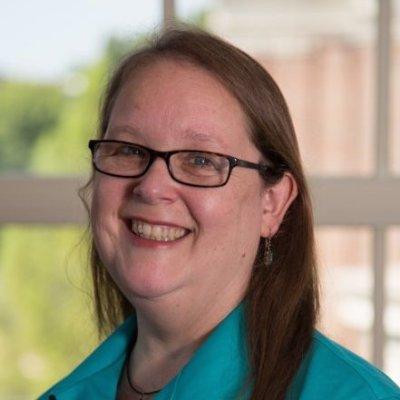 Distinguished Research Professor
Ph.D. (1995) Indiana University
Contact Info
Office:
107C Paul D. Coverdell Center
Research Interests 
How do eukaryotic and organellar genome sequences evolve? Our lab is interested in parasite genomics and the biology of genome evolution. The nuclear and organellar genome sequences of parasitic eukaryotes are often highly-reduced, devoid of recognizable mobile elements and riddled with intracellular and lateral gene transfers. Our approach is to apply molecular, computational and phylogenetic tools to the analysis of complete parasite genome sequences. Projects include the development of tools for data integration, data mining, comparative genomics and the systems biology of host-pathogen interactions. Research focuses on Toxoplasma gondii, as well several species of Cryptosporidium and Plasmodium. Researchers in our group work at the bench, the computer, or both.
Awards
Distinguished Research Professor, University of Georgia, 2017
Richard F. Reiff Internationalization Award, University of Georgia, 2016
SEC Academic Leadership Development Program Fellow, 2015-2016
Faculty Excellence in Diversity Award, University of Georgia, 2013
Creative Research Medal, University of Georgia, 2009
National Associate, National Research Council, National Academies of Science, 2008
Young Investigator Award, 7th International Congress on Toxoplasmosis, 2004
Grant Support 
"Ensuring Access and Appropriate/Effective Use of Clinical & Epidemiological Datasets for Enteric Pathogens," Bill & Melinda Gates Foundation (2017-2020)

"FungiDB: An integrated bioinformatics resource for fungi and oomycetes", Wellcome Trust (2018-2023)

"Integrated Informatics Resources for Eukaryotic Microbial Pathogens and Invertebrate Vectors of Disease" NIH/NIAID (2019-2024)
"THIRM, Thwarting Influenza with RNA-powered Modulators" DARPA (2019-2023)
"

Bioinformatics resources for kinetoplastid organisms and their hosts

", Wellcome Trust (2020-2024)
Recent Professional Service
Global Council Member, African Centers of Excellence (ACE) 

(2019 – Present)

Technical Advisory Committee NIH D43 Fogarty BRECA award to Makerere Univ. (2019-2022)

Scientific Advisory Group, Institute Pasteur de Tunis, EU2020 PHINDaccess (2018 – Present)

Chair, Scientific Advisory Board, NIH

1P01AI127338-01A1

(2018 – Present)

Training Advisory Committee Member, 

1D43TW010045-01

in Uganda (2015 – Present)

Editor, Microbial Genomics (2015 - Present)
Member, Editorial Board of Academic Editors, PeerJ (2012 – Present)

NIAID Systems Biology Data Deposition/Sharing Working Group (2012 – Present)

NIH Human Heredity & Health in Africa (H3Africa) BioNet Scientific Advisory Board (2012 – 2017)

NIAID

 

Scientific Advisory Group Member, West African ICEMR (2013 – 2017)

External Advisory Committee, Louisiana NIH INBRE (2011 – 2017)

NIAID

 

Metadata Harmonization Working Group (2014 – 2017)
Education:
1989     A.B. cum laude University of Chicago
1995     PhD Molecular, Cellular & Developmental Biology, Indiana University, Mentor: Rudy Raff
1995-1996 NSF/Sloan post-doctoral Fellow NIH/NIAID/LPD, Mentor: Tom McCutchan
1996-1998 CNPq post-doctoral Fellow CPqRR-FIOCRUZ, Brazil
1998-2002 Post-doc/Lecturer UPENN, Mentor: David Roos
Research

Research Interests:

Systems biology of host-pathogen interactions, Nuclear and organellar genome evolution in eukaryotic parasites, Databases, Ontologies, Data mining and Data integration of 'omics (genome, transcriptome, proteome, metabolome, lipidome), clinical, immunological, epidemiological and experimental metadata.  
Selected Publications