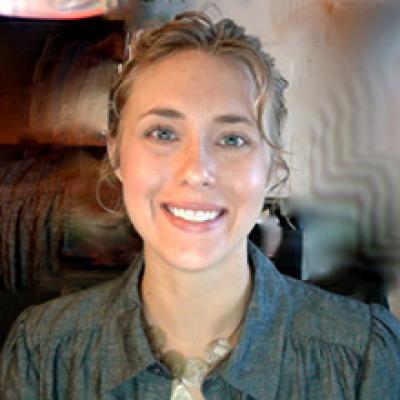 Assistant Professor
Ph.D. (2012) Montana State University
Contact
tandrews@uga.edu
UGA's 2013-2014 Teaching Academy Fellows Program
Manuscripts selected for CBE-Life Sciences Education Highlights of 2010 and 2012 issues
Grant Support -

National Evolutionary Synthesis Center Graduate Student Fellowship, 2011

Research Interests -

My lab aims to identify barriers to improving student learning in college biology courses and to discover effective strategies for overcoming these barriers. Educational systems are complex, and widespread improvement requires changes to many facets of the system, such as students, courses, instructors, departments, and institutions. Currently, we address three facets of the college educational system: students, instructors, and departments.
We are investigating student learning of evolution, a unifying concept that all undergraduates should learn. Many biology undergraduates have difficulty developing expertise in evolution, even after carefully planned instruction. Therefore, we are trying to understand how students learn about evolutionary mechanisms and how they integrate this knowledge into a holistic and scientifically-accurate understanding of evolution.
Since knowledge of how students learn must be accompanied by a willingness and ability among instructors to use this knowledge to change their teaching practice, we also investigate instructor teaching practices and the experiences of instructors as they consider, attempt, and sustain new practices in their teaching. We aim to elucidate the experiences, knowledge, and support that help an instructor to meet his or her personal goals for improving student learning of biology.
Lastly, in order for an instructor to translate knowledge of how students learn into improved student learning, he or she must work in an environment that is conducive to attempting and sustaining effective instructional change. Therefore, we are currently examining the culture and climate surrounding teaching within life sciences departments and the relationship between these factors, teacher behavior, and ultimately, student learning in biology.
Selected Publications:
Andrews, T.M., Bradley, B.B., Litt, A.R., Kruse, C.G., Zale, A.V., Kalinowski, S.T. Juvenile dispersal among different populations of cutthroat trout introduced as embryos to vacant habitat. North American Journal of Fisheries Management, accepted.
Kalinowski, S.T., Leonard, M.J., Andrews, T.M., Litt, A.R. Six classroom exercises to teach natural selection to undergraduate biology students. CBE-Life Sciences Education, in press.
Andrews, T.M., Price, R.M., Mead, L.S., McElhinny, T.L., Thanukos, A., Perez, K.E., Herreid, C.F., Terry, D.R., Lemons, P.P. (2012) Biology undergraduate's misconceptions about genetic drift. CBE-Life Sciences Education, 11(3), 248-259. doi:10.1187/cbe.11-12-0107 (Also published in the "Highlights of 2012" issue of CBE-Life Sciences Education)
Kalinowski, S.T., Andrews, T.M., Leonard, M.J., Snodgrass, M. (2012) Are Africans, Europeans, and Asians different "races"? A guided inquiry laboratory investigation for introducing students to variation among DNA sequences. CBE-Life Sciences Education, 11(2), 142-151. doi:10.1187/cbe.11-09-0087
Andrews, T.M., Leonard, M.J., Colgrove, C.A., Kalinowski, S.T. (2011) Active learning not associated with student learning in a random sample of college biology courses. CBE-Life Sciences Education, 10(4), 394-405. doi:10.1187/cbe.11-07-0061
Andrews, T.M., Kalinowski, S.T., Leonard, M.J. (2011 'Are Humans Evolving?' A classroom discussion to change students' misconceptions about natural selection. Evolution: Education and Outreach, 4(3), 456-466. doi:10.1007/s12052-011-0343-4
Kalinowski, S.T., Leonard, M.J., Andrews, T.M. (2010) Nothing in evolution makes sense except in the light of DNA. CBE-Life Sciences Education, 9(2), 87-97. doi:10.1187/cbe.09-12-0088 (Also published in "Highlights of 2010" issue of CBE-Life Sciences Education)